Contact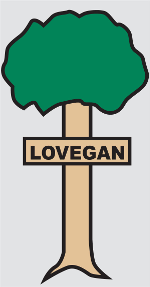 Organic Food Delivered to Your Home!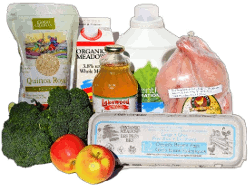 LoveGan began delivering organic produce in Toronto in 1998. Sustainably grown, nutritious, tasty – it was a big hit with customers.
"This is the best service I have ever had. My kids look forward to it every week. And your service is impeccable." —Mrs. Mohamed, February, 2013
Toronto's Most Extensive Selection of Organic Home Delivery Items
Since 1998 until now, much of the summer produce comes from a local farm, Zephyr Organics. Customers enjoyed the convenience of being able to pick and choose the organic produce items they wanted and flexibility of having it delivered in the weeks they wanted it. Soon, they began asking for more products. Milk was added to the product list, then eggs and meat; from there the list kept growing. Customers realized how easy it was to do so much of their shopping with LoveGan.
Today LoveGan is pleased to close to 2000 items. All food items on this site are certified organic except for a few of the meat items which are noted as "not certified organic".
---
How It Works
LoveGan's Organic Food Delivery (Toronto) Area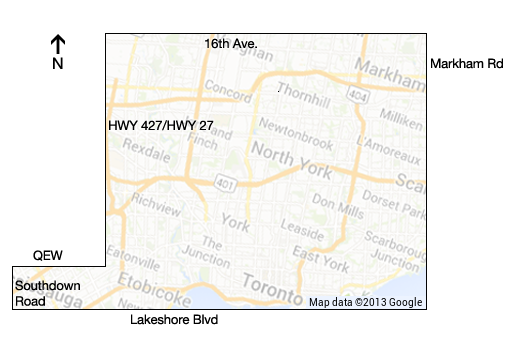 Organic food deliveries are on Wednesdays and Thursdays, depending on your area.
Even if you live outside this delivery area, delivery to you may be possible—just ask! If you live really far outside this area (but within Canada) you can call for details and shipping costs of non-perishable items.
You are in control of what items you receive! With LoveGan's organic food delivery service, you can pick and choose any combination from the organic produce, dairy, meats (frozen) and grocery items. If you like, you can simply have a standing order which you are free to modify at any time.
Meticulous care is taken to ensure that the organic produce you receive is good quality. Furthermore, in summer months, many produce items come directly from a local organic farm (Zephyr Organics), as indicated by the logo:

Nevertheless, if there is ever a produce item that you're not satisfied with, just let LoveGan know, and you will be refunded. The minimum order for free delivery is $60.00 ($70 if your order is all dairy items). For orders less than this minimum amount, there is a $9.00 (plus HST) delivery charge.
Payment is at the time of delivery by cash, cheque, VISA or MasterCard.
Order deadline is Monday at 10:00 am for delivery that week (orders are accepted on holiday Mondays).

Order now, pay later. Orders can be submitted online using the shopping cart. The shopping cart is just used to submit the order. You don't pay until the order comes to your door. Orders can also be phoned in to (416) 992-9993, or emailed to info@lovegan.com.
---
Keep It Simple Steven
Prefer not to have to think about it? You can order a "Fruit and Veggie Mix" box. It's $47 and is discounted by 5% from the prices on the Produce page. And if you like, you can add conditions "I don't like yams", "An apple a day keeps the doctor away-give me lots"
---
Specials for Wed April 1, Thurs April 2, 2015
Yams, 3 lbs, Product of Mexico or USA, $7.50 (were $8.50)
---
So, what does "Organic" mean?
Well, in addition to avoiding the use of pesticides and genetically modified organisms (GMOs) on crops, and avoiding giving hormones and antibiotics to farm animals, here are some further highlights of organic practices and regulations.organic highlights.
---
Testimonials
"The spring mix is the freshest I've seen anywhere."

Junyee W. February, 2015
"Thanks for providing great products and excellent service."

Cristina N, January, 2015
"I've been with Lovegan now for about four months and I recommend this service without reservation. It is both more economical and more reliable than other home delivery food services I've tried, while maintaining a high level of quality and an excellent selection of items. Steve goes out of his way to customize each order and deliver quality.
Lovegan has exceeded my expectations in quality, flexibility and reliability."

Solomon Fagan, December, 2014
"Love the produce everything is super fresh"

Jillian Liberty, Oct, 2014
"It was great - really fresh and good quality produce! Nothing dented, everything came well packed:)"

Erica C., September, 2014
"it was even better chicken than the one I was buying from ________, and I think the price was better too."

Sue P., September, 2014
"Your service is one of the best in the city. It has helped me to stay on track with my organic food. While I have been taking more organic food, my seasonal allergies have disappeared after many years of having them. You make organic food affordable and convenient. Thanks, for the great service."

Paul, August, 2014
"Everything was delicious this week"

Annie W., July, 2014
"The best things about your service is the produce is guaranteed fresh, you're always very thorough, it's convenient, efficient, and always done with a smile. We would highly recommend it. For me, it's the best kale ever."

Ahmed A. and family, June 2014
" You're the best in the city as far as I'm concerned as organic delivery is concerned and mostly because you allow the people to choose what they want-that's huge"

Helen M., May 2014
" Thanks so much for the quick reply and the outstanding service!!! You guys are amazing! I would recommend your site to all my friends. No just the products are fresh and delicious but the service is amazing, and very fast. One of the best places for organic food delivery - if not, the best!"

Jessica P., May 2014
"I am so excited to introduce you to a fabulous organic food delivery service called Lovegan.com. I have tried several organic home delivery services and I have to say I am the most happiest with Lovegan. The quality of the produce was the best I have tried by far. All of the produce was fresh and tasted delicious."

Kaley Davies, April, 2014
"Thanks for the box, it's great!"

Jeremy P., March, 2014
"My comment on last week's produce which was our first delivery from you: everything was beautiful and tasty - we were very pleased. Thank you. "

Martha G., January, 2014
"It's worked out well. We've been really pleased."

Kathy H., October, 2013
"Your service is really great and I am so happy I have found you."

Julia D., August, 2013
"Awesome customer service!!!"

Tara T, May, 2013
"We loved everything from previous delivery. Thank you!"

Lesya, May, 2013
"I am looking forward to placing other orders in the future and also letting my friends in Canada know about your great service."

Leila K, January, 2013
"Thank you. It saves me a lot of time. It's very convenient."

JC, May, 2012
"Thanks for your great service again. Have a Merry Christmas."

Mrs. Sproull, December, 2011
"I just want to let you know you have the best stuff out of all the organic deliveries I have tried so far. We'll for sure order in the future when our veg at the backyard aren't growing anymore when the winter comes."

HYC, July, 2011
"Organic Produce Delivered to Your Home
Dear Neighbours,
I just wanted to let you know about a great organic produce delivery service called Lovegan. I have been ordering produce from them for several months. The service is great, the quality is amazing, the prices are on par with the Big Carrot, and there are discounted items available every week as well. Whenever possible the produce is from local farms.
Lovegan also supplies organic meats, dairy products and a wide range of grocery products.
You can visit their web site at lovegan.com or phone (416) 992-9993


Marion (reprinted with permission from the July 17, 2009 edition of "Bain Community News")
---
Community Shared Agriculture, CSA ("Farmshare")
Zephyr Organics is an organic family-owned farm in Zephyr Ontario (in the township of Uxbridge, about 45 minutes north of Toronto). They have supplied LoveGan with organic produce in the summer months since 1998. You can receive Zephyr Organics produce by ordering through LoveGan. You can also order directly from Zephyr Organics by signing up for their "Farmshare" service.
Zephyr Organics' "Farmshare" service delivers a box of in-season organic produce to your (Toronto) home for 22 weeks from June to October. For details see the "Farm Share/Farm Market" section on their website: www.zephyrorganics.com
---
Back to Top
Contact Info
LoveGan Ltd. (Organic Food Delivery in Toronto)
1370 Don Mills Road, Suite 300
Toronto, Ontario, M3B 3N7
Tel: (416) 992-9993
Email: info@lovegan.com